Milan Fashion Week always surprises me. And I think it is mainly due to the fact that each designer expresses their own point of view in a unique way completely different to the others. If we look back at the collections, there are so many different types of "girls": there's the banana Chiquita girl (Prada), the minimalist "girl" (MaxMara), the wild "girl" (Roberto Cavalli), the very Italin cappuccino lover "girl" (should we say
donna?
) (Fendi), the forever yound and beautiful bridesmaid "girl" (Dolce & Gabbana), and among many others the very luxurious athletical "girl" (Marni). Is diversity what makes Milan Fashion Week so intriguing, surprising, and for the lack of a better word amazing? Yes, I thik so, you?
Images from:
www.style.com
Collages by:
ME
Which collection is your favorite?
P.S.: This Fashion Week Madness hasn't finished yet. The best just started today. Come soon for my PFW Favorites!
Are you following me with Bloglovin'?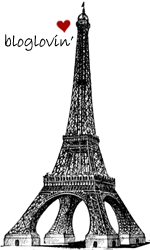 -The Trendy Fashionista