I hope you're all having a lovely day so far. Today I came across this picture and I thought I might share it with you. These are 10 simple steps that you can follow to have a lovely day. I'm sure if you follow them your day will be even more lovely than it already is.
Right now I'm in a hurry so I better run. I'm still working on the makeover for the blog so this next week you'll see some changes.
Enjoy your weekend!
Are you following me with Bloglovin'?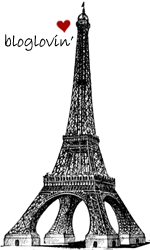 -The Trendy Fashionista