Click
HERE
to see the other video!
I'm one of those people who loves scarves, but when it comes to wearing them I honestly don't know how.
Luckily, inspiration can always help and especially street style. Added to that a couple of videos won't hurt, right?
Some people consider scarfs as accessories but I consider them as "friends" who are always there for you to keep you warm and cozy.
Have a great week!
Are you following me with Bloglovin?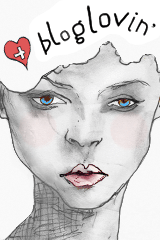 P.S.: Can someone please help me with HTML? Do you know how to delete that blue line around the bloglovin' widget without deleting the link to my Bloglovin' page? Thanks!