Lately, this is one of the best lookbooks I have seen. It is simple, aesthetically pleasing , and everything comes in the right amount. Just like cupcakes: the dough needs to be simple with the right amounts of flour, sugar, eggs, and baking soda. Then, you can decorate them with frosting and sprinkles to make them look delicious.
The styling of this lookbook is perfect. The color palette, which consists of nudes, browns, greens, and a touch of violet, is ideal for this season. The combination of different textures, like knit, leather, fur, and chiffon make the outfits even more interesting and appealing. And then, there is the perfect girl for the brand; young, beautiful, and fresh. I don't know who the model is but I think she will have a promising future.
So, what's not to love? I think this lookbook has completed its task successfully. It isn't only beautifully styled but it is also simple. On top of that it draws the costumer's attention immediately. Just admit it, wouldn't you love to have a few of these pieces?
So, what is your favorite outfit from Asos Lookbook?
Source
of images
Are you following me with Bloglovin'?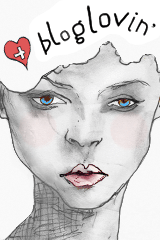 -The Trendy Fashionista