Imagine what it would be like to walk around the Tuileries during Paris Fashion Week and have enormous black cameras from street style photographers pointing at your direction. And then a couple of hours later your over the top outfit is all over the internet.
Yes, we can all probably daydream about that…
Are there words to explain how stylish people look during Paris Fashion Week?
Source:
Carolines Mode
,
Stockholm Street Style
,
Citizen Couture
,
Mr.Newton
P.S.: DO NOT forget to check out Tommy Ton's Street Style photos for Style.com.Theya re always impressive!
Are you following me with Bloglovin'?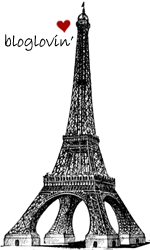 -The Trendy Fashionista