I know I usually share with you some pictures that inspire me either from magazine editorials or street style.
Today, I'm going to show you something different. Inspiration will come to life with these short movies I've found lately. I know youtube clips somethimes take a while to load, but believe meit's worth it!!!
This has really nothing to do with fashion but I just thought it was really impressive.
I didn't even know a Chanel Amabssador existesd. Well, you can always learn something new every day!
Some Parisian Street Style will never hurt.
I hope you liked this different kind of inspiration which at the same time is inspirational, right?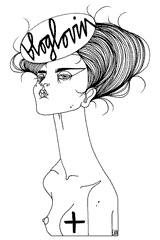 Are you following me with Bloglovin'?
-The Trendy Fashionista