Okay, it isn't probably the time to wish you a great summer because it will soon end, but I hope you will enjoy as much as you can the last couple of weeks left.
And here are some of the must-haves for the rest of the summer:
-and come back with lots of energy to read my new posts
Have a wonderful rest of the summer.
Vanity Fair September 2010
Are you following me with Bloglovin'?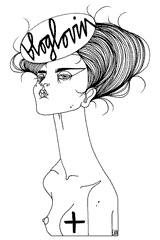 -The Trendy Fashionista